If you are looking to add a touch of class, elegance and warmth to your home, a fire pit table may be exactly what you need. It will provide a nice warm fire but with the right design it is also part of the decoration around your lawn. Choosing one may be difficult so this review has cut down the choice to the best three.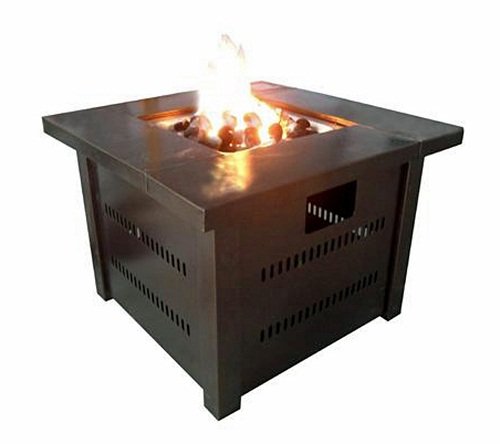 AZ Patio Heater GS-F-PC Propane Fire Pit is a 38×38 inches tabletop that stands at 28 inches tall. It runs on propane gas and butane and can deliver heat of 40,000 BTU's. The ignition is battery operated. You can receive heat up to 15 feet away. It also has an easy access door for the gas tank.
It is indeed an elegant centerpiece for the patio and you can also use it to roast marshmallows and some other similar stuff. The table is really sturdy, so during the day you can just cover up the pit and use it as an outdoor table. On a cold night, the flame is sufficient enough to keep you warm and enjoy the outdoors. Putting it together is not too hard as long as you follow the manufacturer's instructions. The bronze finishing gives it a very elegant look but it does scratch easily so you need to be careful with it.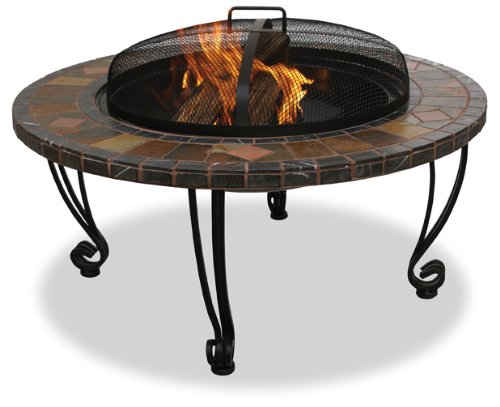 The UniFlame WAD820SP is a sturdy looking masterpiece with slate and marble finishing that blends a rustic look with a touch of class and elegance. The fire bowl is 22 inches in diameter. It is a wood burning pit with a heavy steel grate to protect against sparks. This fire pit weighs 58 pounds and has a total diameter of 34 inches.
As one owner says, it is like having a campfire in your yard. But this campfire also looks really good in the yard with its sturdy build and steel legs which are able to resist the weather. It is quite efficient if you do not want to be bothered with the cost of gas since it uses wood. It fits in very well in the countryside or even in an urban backyard. Guests will always be impressed by the beauty and the attention to detail that the designer put in. According to one review, "this fire pit has turned the backyard into the family's favorite part of the house." The steel grate is a plus as it keeps you protected from the sparks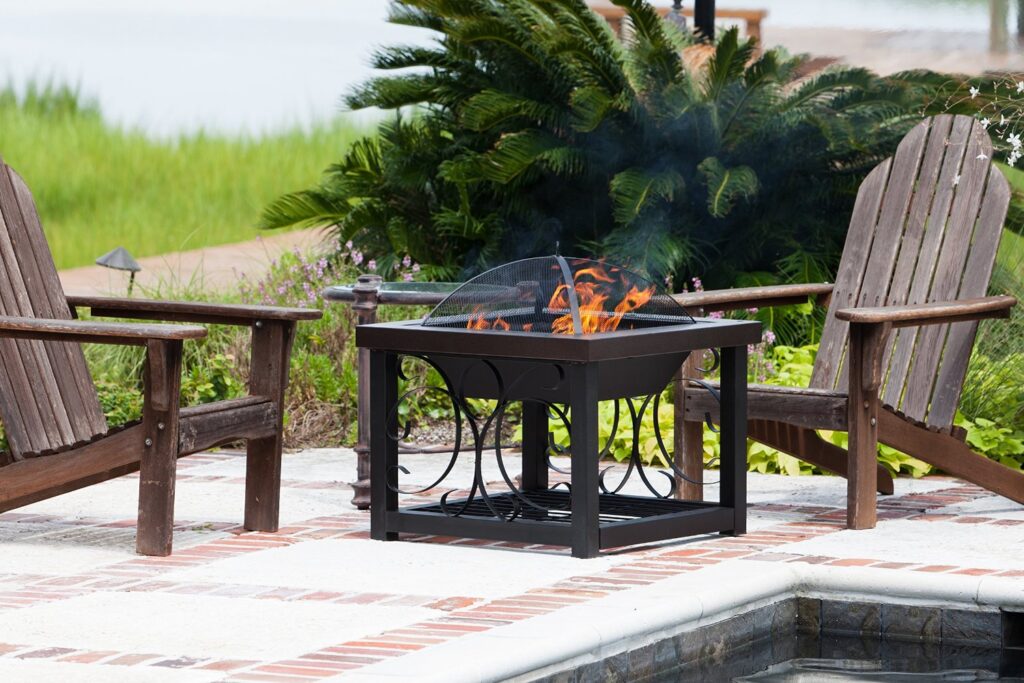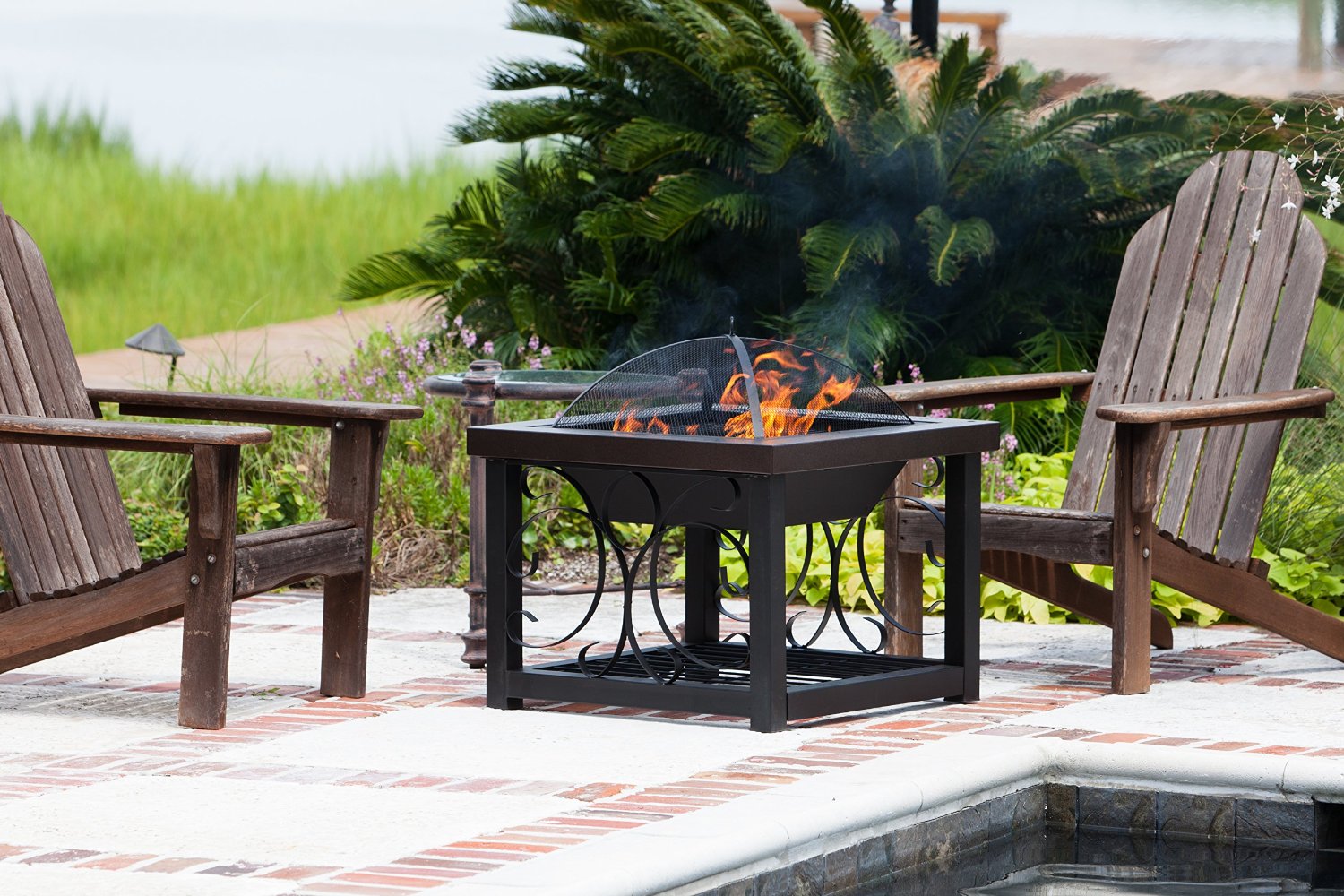 This item from Fire Sense is a dual-purpose fire pit and cocktail table. Constructed from steel with a bronze finish, it features a dome-shaped steel fire screen. It measures 28 inches on each side, and weighs in at 63 pounds. This is a wood-burning type of fire pit, and it comes complete with a fire tool and a wood grate.
When not used for burning, the domed fire screen can be stored below the table and replaced by a steel cover to complete the conversion into a cocktail table.
Satisfied customers say that this fire pit table is well-constructed, heavy-duty, and also looks great. It's easy to assemble and doesn't take up too much room on the patio. Many believe that the quality of this model gives the best value for a fire pit table in this price range.