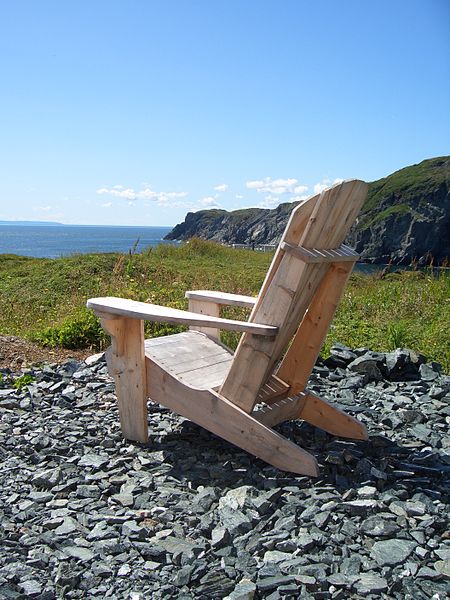 If you had to choose only one style of outdoor furniture to buy, then you should strongly consider the benefit of a pair of good Adirondack chairs. They strike a perfect balance of comfort and usefulness that makes them the ideal design in patio furniture for many people. Let's take a look at this unique style of outdoor chair in depth.
Adirondack Chairs Have a Useful Design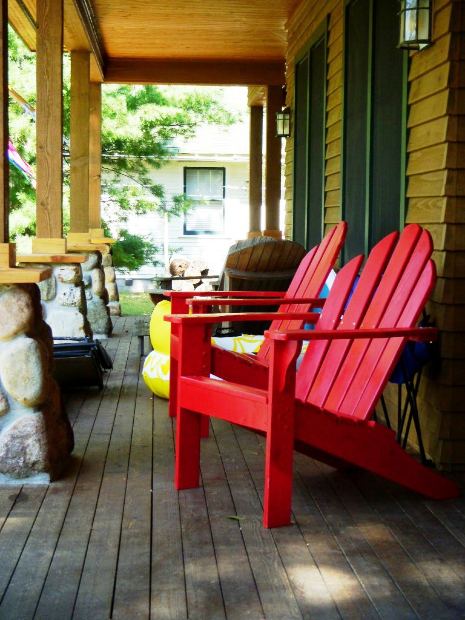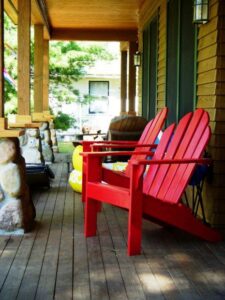 The Adirondack chair is probably the most all-around useful style of outdoor furniture. The extra wide armrests are the main reason for this. You can use them for so many different purposes. If you want to enjoy a single plate meal in your backyard, the armrest makes a useful mini table. How about your morning coffee? Why sit inside when you can enjoy the outdoors and rest your coffee mug on the arm of your Adirondack chair between sips. The armrests are also a perfect place to set down a beer in the afternoon. Or if you like to spend a lazy weekend reading a novel or the Sunday paper, then the wide armrest of an Adirondack chair is right there for you like an end table when you need a place to set your reading down.
Adirondack Chairs Are Comfortable
One of the reasons that Adirondack chairs are so popular is because they are comfortable. You can spend a long time sitting in one without feeling achy. The reason for this is the angles of the seat and backrest. A good Adirondack chair spreads your weight evenly throughout your back and upper legs as you lean back at an angle. It is much more comfortable than sitting perfectly upright, which would put all your weight on your rear end and lower spine. Choose a chair with a slightly curved backrest to make sure you'll be getting the most comfortable style.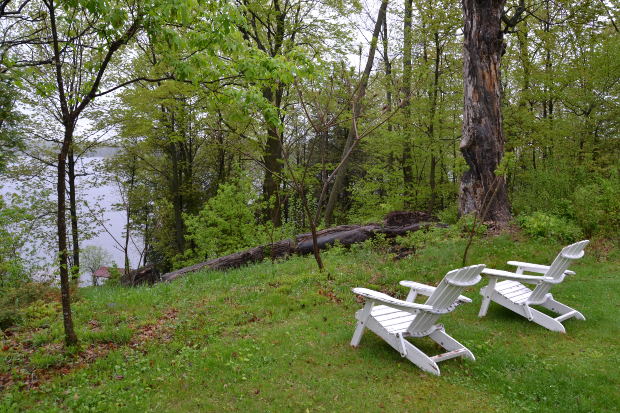 Adirondack Chairs Are Versatile
If you are investing money in buying outdoor furniture, you want to choose a style that you can get the most use and enjoyment out of. Besides the Adirondack chair, the three most common styles of outdoor furniture are probably lounge chairs, benches, and dining sets. If you plan to spend a large amount of time sitting out next to the pool working on your tan, then a lounge chair is what you want. Or if you are going to be entertaining groups of guests with dinners on the patio often, then you'll probably want an outdoor dining set. However, if you want a single type of furniture to lounge in, read books, listen to the birds, watch the sunset, and enjoy light meals with your spouse—Then a pair of Adirondack chairs is perfect for you.
Choose the Right Material For Your Adirondack Chair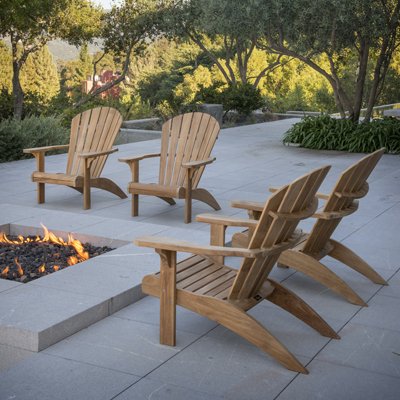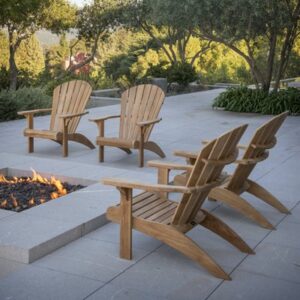 If you want to purchase a pair of Adirondack chairs that will last for the rest of your life, then you can't go wrong with teak wood. Because of the wood's natural resistance to insects and water damage, teak Adirondack chairs are an excellent investment that you can eventually pass on to the next generation. Other woods that are popular materials for Adirondack chairs include cedar and eucalyptus. They are not as expensive as teak, but should still look great in your backyard.
These days there are lots of Adirondack chairs made from recycled plastic, or polywood. They are a great choice for lots of people because the material is less expensive, easy to clean, and easy to move around. They also come in a wide range of colors, so you should be able to find something to match your tastes.
So if you've been thinking of getting some furniture for the patio or the backyard, and you haven't decided which type to get, then give Adirondack chairs a good look. Their combination of style, comfort, and usefulness will leave you satisfied with your purchase.