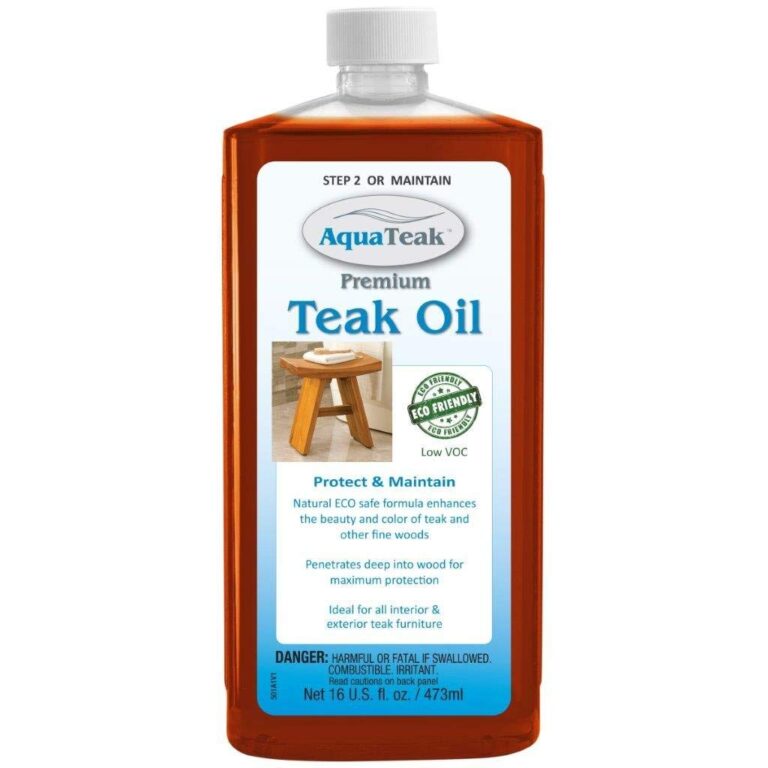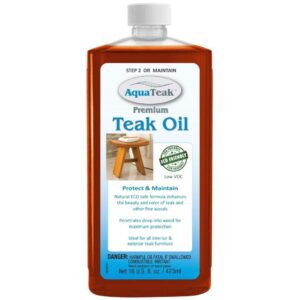 If you own a teak shower bench or other hardwood bath furniture, you'll want to take care of it to keep it looking great. AquaTeak Premium Teak Oil is one product you may want to consider since it's produced by the same folks who create some of the best-selling teak shower stools.
Your indoor teak bath furniture, including benches and floor mats, will start to look old and faded after some time. AquaTeak's Teak Oil is useful for sprucing it up and bringing it back to life.
I generally don't recommend teak oil for an outdoor patio set or other large garden furniture items. For that, teak sealer is usually a better option. But for small shower items, teak oil can be effective, and the application goes really quickly. So it's not a big hassle if you need to reapply after a few months.
How to apply
Clean your shower bench and let it dry completely before oiling. Using a sponge or brush, apply to the wood in the direction of the grain. You don't need to use a lot—the goal is to cover evenly without leaving pools of oil on the surface.
Give the oil a couple minutes to soak in and then use a rag to wipe off any excess from the wood surface. If you desire a second coat, allow the first coat to dry first.