Teak benches are beautifully crafted pieces of furniture that can be found in backyards and porches across America. It is one of the most popular types of outdoor furniture, both for its durability and for its style. Teak benches come in many different designs, so they can fit the decor of just about any house. Anyone looking for long-lasting, outdoor seating should invest in one.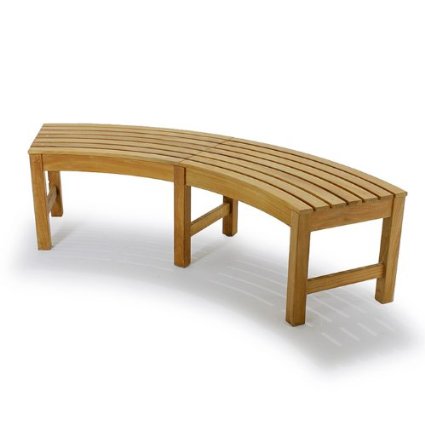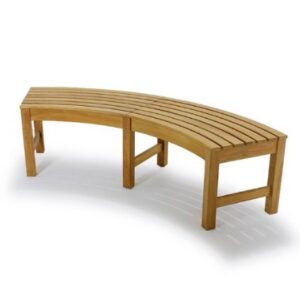 Teak is a tropical hardwood that is known for its tensile strength. It naturally produces a high amount of oils, so even without being varnished it will stand up to extreme weather conditions, pests and termites. Termites can not penetrate the wood, which is perfect for homeowners, especially those who live in densely forested areas. Benches made from teak can be left outside year round without worrying about becoming damaged. The wood only needs to be cleaned every so often. Soap and water will work, although a commercial teak cleaner will bring out the brightest color. This is just one more reason why it is a great piece of furniture to have as part of your outdoor decor.
Teak has a yellowish-brown coloring with a nice smooth texture. It will turn a weathered gray color if continually exposed to sunlight. Many people love that color and will leave their benches in direct sunlight to speed up the process. It is the preferred wood of outdoor manufacturers because the wood is easy to work into almost any design, yet still extremely strong and made of the highest quality.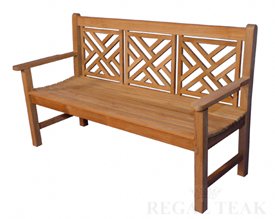 There are many different styles of teak benches, it is mainly a mater of personal preference and how you want to use it that will determine which one you should get. For patio tables traditional, shaker style benches (straight benches with no back) look great with any type of table. There are also backless benches with designs in the seating area if your looking for something a little less plain.
A classic English style (one with an intricate woven design across the back) is perfect for sitting on the porch and gazing at the stars. There are many different types of designs that go into the back, from criss-cross slats to circular cutouts. They can be quite intricate and it adds a decorative, functional addition to the space.
Teak benches make the perfect piece of furniture so you can relax outdoors. They are great for taking in the sun or just grabbing some shut eye outdoors in the fresh air. There are an assortment of cushions, so they are very comfortable to lay down on. Cushions are available for almost all outdoor teak benches and they come in tons of colors and styles. It's a great way to get creative and dress up your bench.
Teak benches are traditional pieces of outdoor furniture that are as popular today as they were 50 years ago—a testament to their construction and the craftsmanship that goes into designing them. They are the perfect addition to any home and will stand the test of time.
To get a better idea which teak bench is right for you, check out our comparison table of the best teak benches.