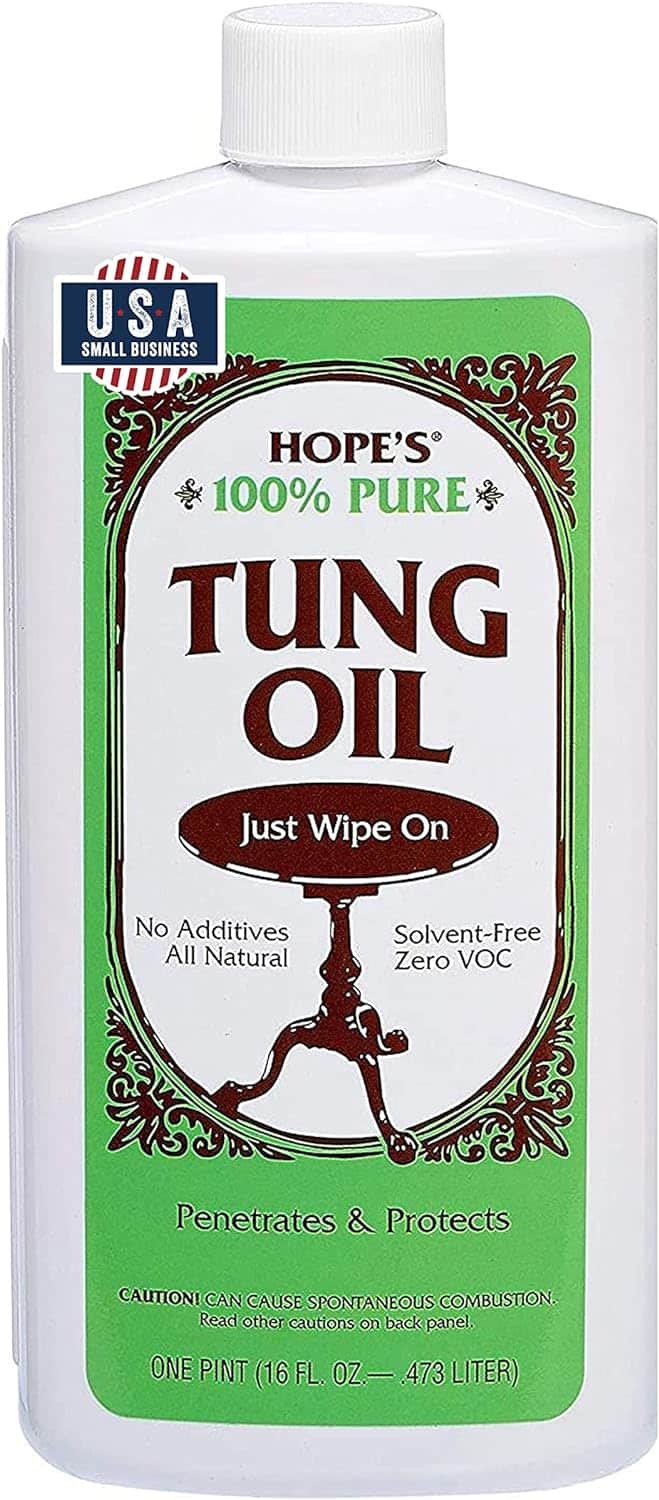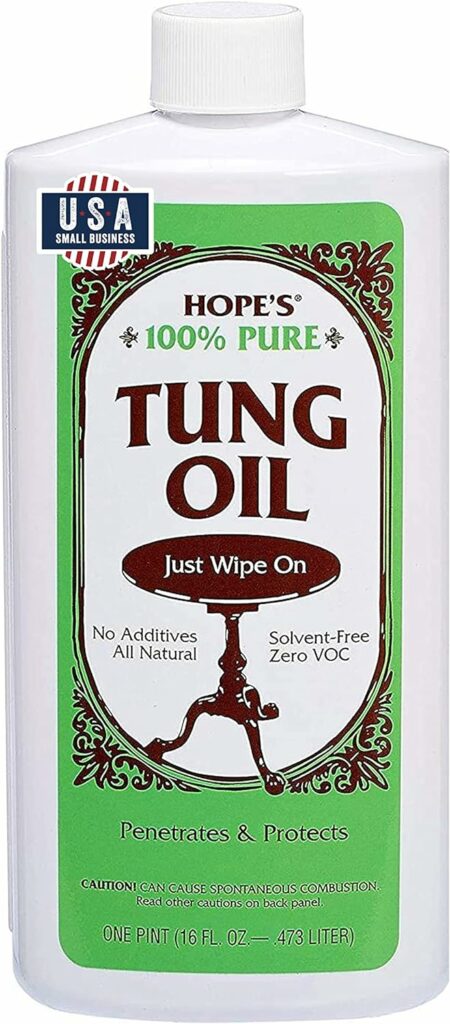 In the realm of fine woodworking, Hope's 100% Pure Tung Oil emerges as a distinguished player. The natural oil of the tung nut tree is sourced from the rich landscapes of South America and China. Renowned among craftsmen, this exotic, naturally drying oil transcends mere surface treatments, becoming an integral part of wood fibers and creating a low gloss, hand-rubbed finish that is not only aesthetically pleasing but remarkably durable.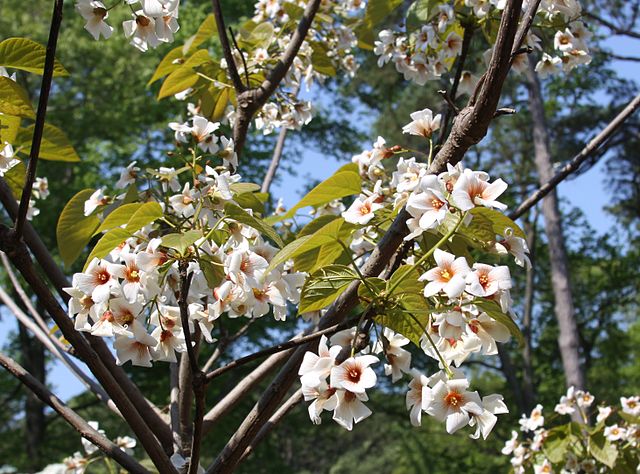 One of its standout features lies in its versatility. With the ability to penetrate various wood types, it stands as the ultimate drying oil for an array of applications, from furniture and antiques to wood floors and outdoor surfaces. Its application simplicity is notable—a wipe-on process allowing the oil to cure at room temperature. This method, unlike traditional finishes, eliminates the need for sanding, ensuring a smooth, natural appearance without brush marks, runs, or streaks.
Beyond ease of use, Hope's Tung Oil is celebrated for its protective qualities. Resistant to moisture, alcohol, oil, and everyday wear, it offers enduring beauty and safeguarding. A notable advantage is its longevity compared to mineral oil and wax-based products, ensuring lasting protection for a wide range of surfaces.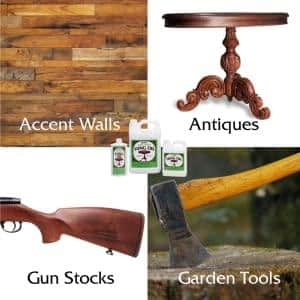 I appreciate its multi-use capabilities. From new, unfinished wood to weathered surfaces, concrete floors, and countertops, the oil showcases remarkable results. Its non-toxic nature when dry makes it safe for surfaces in contact with food, expanding its utility to cutting boards, butcher blocks, countertops, and wooden utensils.
Hope's Tung Oil is marked by its premium quality. Derived from the best tung nut crops worldwide. With a 50-year legacy as a USA-based company, it stands as the #1 best selling brand of tung oil.
While its attributes are commendable, there are a few considerations. Tung oil, by nature, requires patience in the drying process. You'll want to leave 12 hours between coats, and it may take days or even weeks for a treated item to completely cure. Its distinct earthy and nutty smell may not appeal to everyone, however, this scent does fade significantly after treated wood has dried.
In summary, Hope's 100% Pure Tung Oil is outstanding for a wide variety of uses. It's particularly popular for cutting boards, rifle stocks, spice racks, and wooden bowls. It is also fantastic as a teak wood treatment.