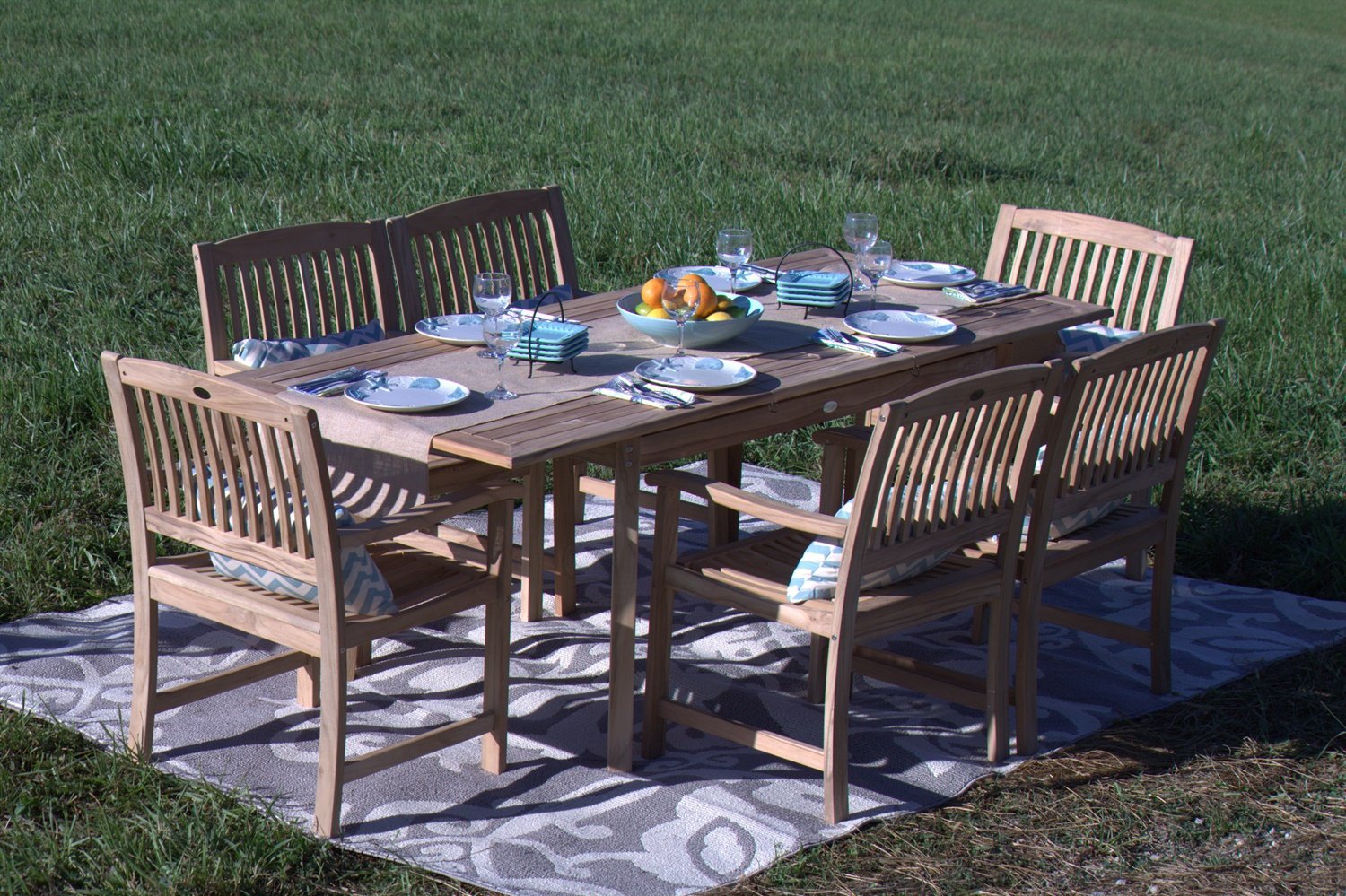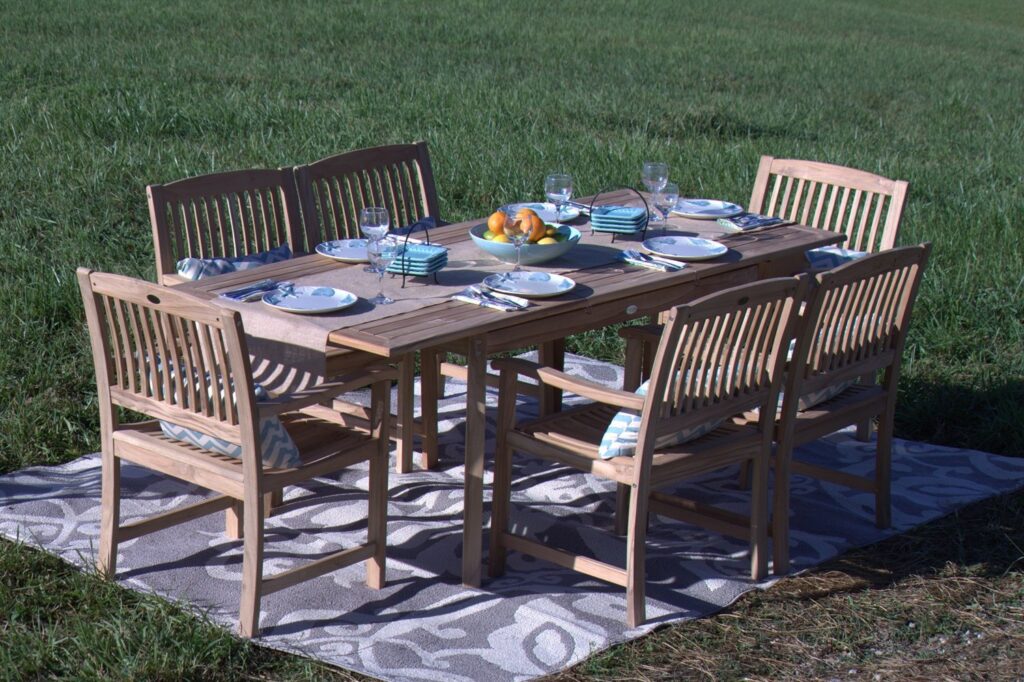 In today's furniture review, we're going to look at Pebble Lane Living's 7-Piece Teak Patio Dining Set. As far as teak dining sets go, this one is rather moderately priced. Everyone wants to find a good deal on patio furniture, but sometimes a lower price is a sign of lower quality. So does this set give good value? Let's look at it in detail.
Product Details
First of all, let's examine the details of the product. This Pebble Lane Living dining set consists of 7 pieces, which would be the table and 6 arm chairs. All furniture pieces are teak wood with stainless steel hardware. The table is an extension model that measures 83 inches with the leaf or 63 inches without. The 6 captain chairs are 26.5 inches wide each, which is on the larger side. Some other sets have chairs only 24 inches wide.
The leaf has a 1.5 inch umbrella hole in the middle, which should allow you to use any patio umbrella and stand with this table. When not using the leaf, there is another hole available, which sits half-way on each side of the table, as you can see in the picture below. Not every extending table allows you to use an umbrella without the leaf, so this feature may be a plus to some buyers. There's also a wooden plug piece to cover the hole, which is pretty standard.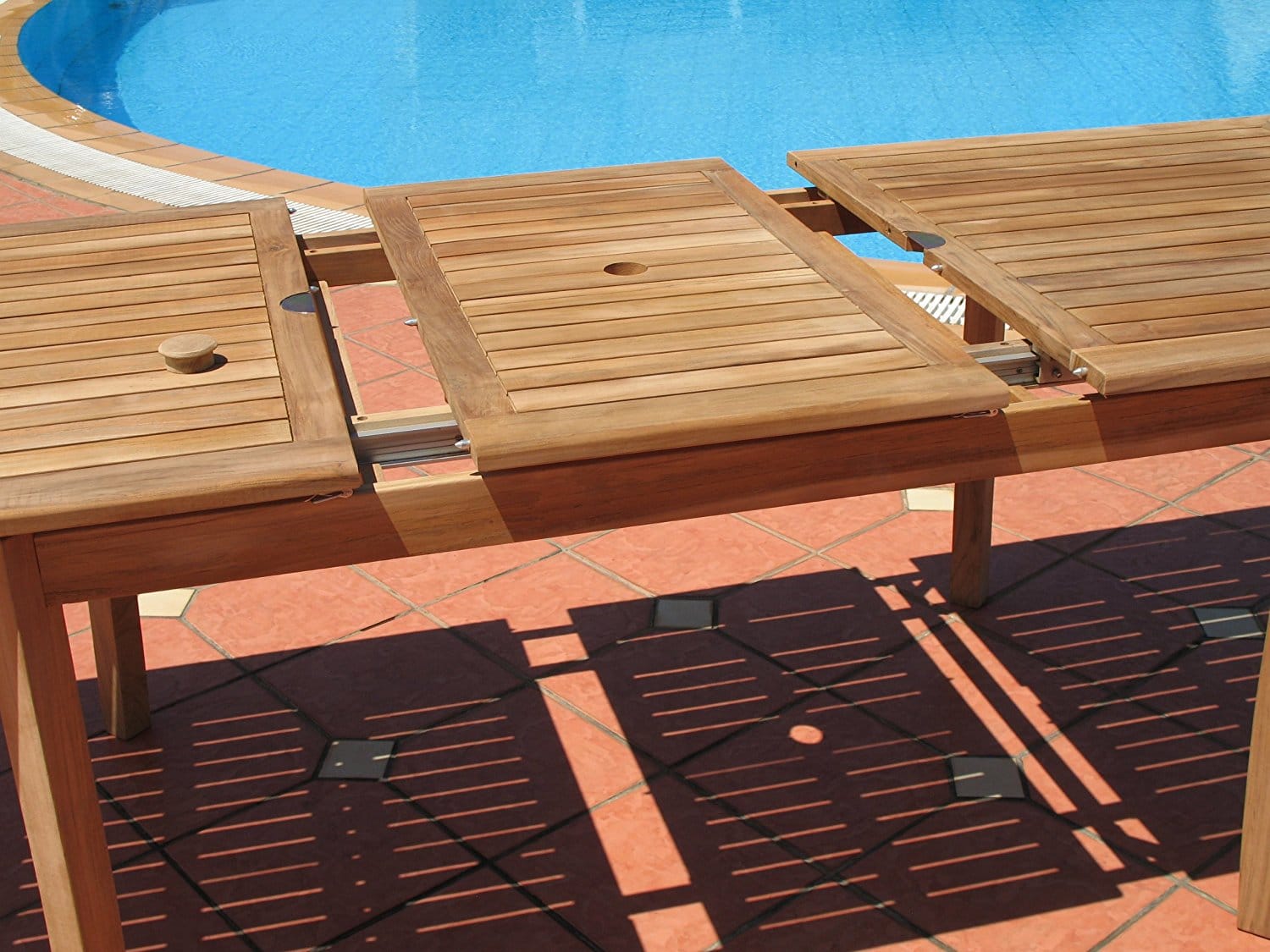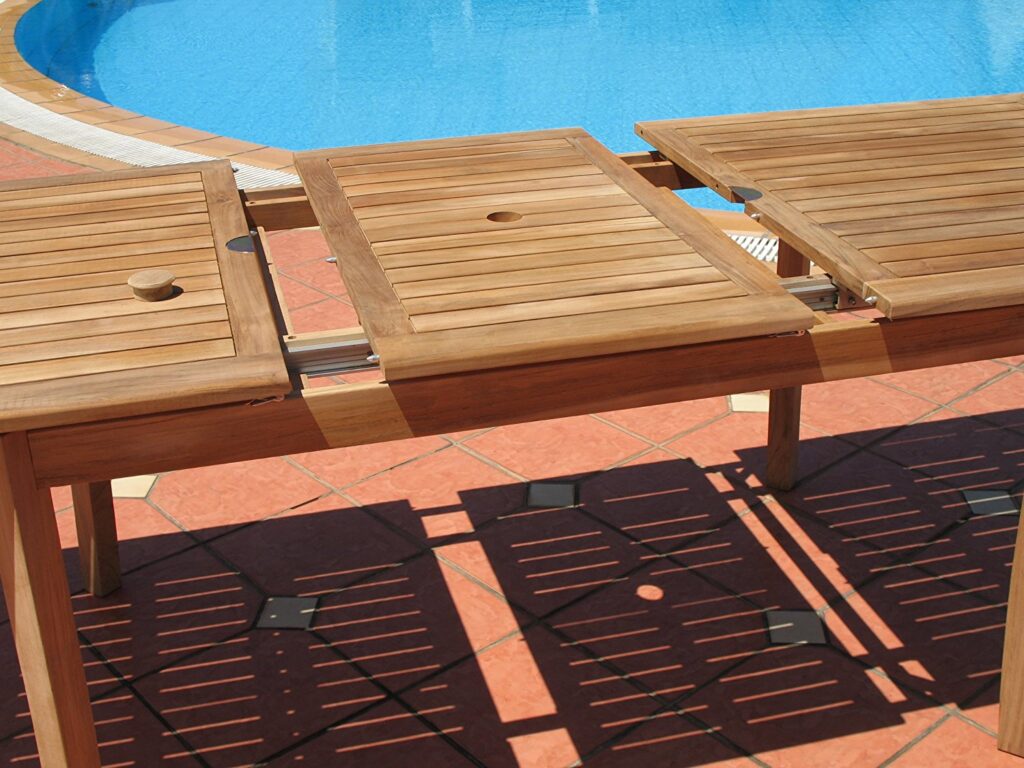 The chairs do not stack, which may be a negative point for those who like to store chairs indoors during the winter months. The extra width of the chairs means that there really is not enough room for all 6 chairs if the table extension is not used. The two chairs on each side would be bumping into each other without the leaf.
Another issue is that the position of the table legs makes it so that you can't push the side chairs all the way under the table. In fact, the table legs get in the way of the legs of the people sitting on the sides.
As for the table, it is made from thinner pieces of teak than most competitor's tables. The advantage of this is that the table is a little bit lighter and easier to move around. The disadvantage is that it's not as sturdy.
My Recommendation
In my opinion, this patio set is not going to meet the expectation of most consumers. In particular, the inability to push all six chairs under the table seems like a major design flaw. If you're going to bother investing over a thousand dollars in a hardwood dining set for the outdoors, you might as well spend a couple hundred extra to make sure you're getting a set that you'll be happy to use for the next 20-30 years.