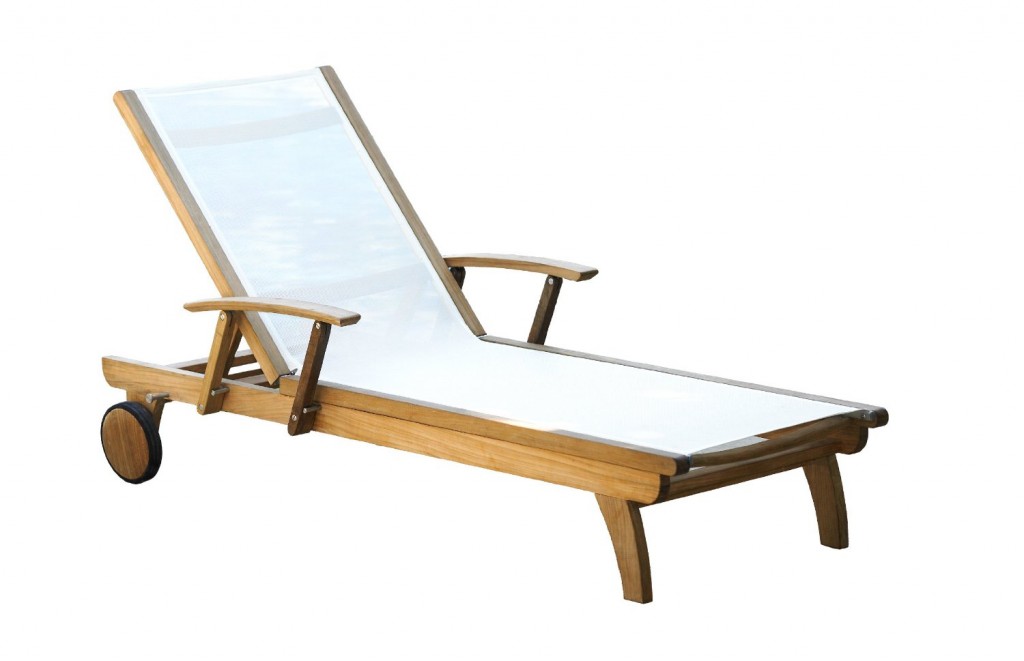 This is a very comfortable and stylish teak lounger. This high quality teak lounge chair from Three Birds features a solid teak wood frame for outstanding durability and a text line sling for ultimate comfort. The sling is made from a durable polyester-based yarn that is easy to clean. It contours to the shape of your body as you lean back in the lounger, which feels really relaxing.
This teak lounge chair also features sturdy armrests and a pair of wheels to make it easy to move. This is great if you want to sit in the shade all afternoon. You can easily roll the lounger to stay in the shadow of a tree as the sun moves. On the other hand, maybe you want to roll out the teak lounger into the best spot to catch some sun.
Overall, this lounger is very sturdy. It's a sensible option if you want the durability of teak patio furniture used in combination with a comfortable modern material. If you consider how many years of use you'll get out of it, it's a very good buy.