You might already know that teak is the best wood for outdoor furniture. Teak's natural resistance to water damage also means it has historically been one of the preferred woods to use in shipbuilding. But did you also know that there is a long history of using teak for building construction in Southeast Asia? In Thailand in particular, teak has always been a valuable wood to use in the construction of homes and temples. It was also used in the construction of a royal palace, the Vimanmek Mansion.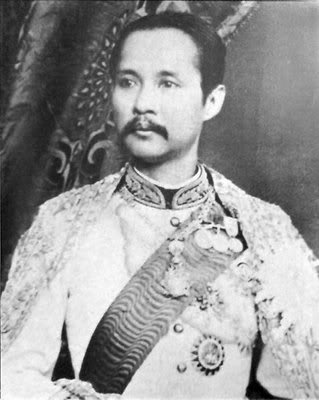 Vimanmek Mansion, also known as Vimanmek Palace, has quite an interesting history. King Rama V, otherwise known as Chulalongkorn the Great, originally commissioned the construction of a large teak summer palace on the small island of Koh Si Chang. This island is located in the Gulf of Thailand, 12 kilometers off the coast of Si Racha, not so far from Bangkok. The island has a more mild climate and cleaner air than the capital city due to the surrounding sea. And the king wished to spend time there for his health. The building was then known as Phra Chuthathut Palace.
In 1893, the King was forced to abandon the palace due to the presence of French soldiers occupying the island. Not so long after this, he left on an extended journey to visit Europe.
Upon the king's return in 1900 to Siam (as Thailand was called at the time), he purchased a large piece of land in the northern part of Bangkok that had been occupied by rice fields and fruit orchards. This land was then named Dusit Garden, and he set out to make it the site of a new royal palace. But rather than constructing a brand new building from scratch, King Chulalongkorn had the summer palace on Koh Si Chang island disassembled and moved piece by piece to Dusit Garden in Bangkok, where it was carefully reassembled, and renamed as Vimanmek Palace.
It is the largest building made from teak, and amazingly, it was constructed without the use of any nails. Rather the pieces of timber are expertly fitted and joined together. The building represents a fusion of European and Thai architecture.
Vimanmek Palace has 72 rooms, and served as the royal residence for a span of five years. After this, the King moved to the newly constructed Ambara Villa. The palace was used briefly as a residence of the Queen during the reign of King Rama VI, and renovated several times by his successor, King Rama VII. Then it seems to have become used as nothing more than a storage facility for a period of fifty years beginning in 1932.
Finally, in 1982, Queen Sirikit recognized the great historical and artistic value of Vimanmek Palace, and asked permission from the present King (Rama IX) to renovate the mansion once again and open it up to visitors as a museum, displaying artifacts from the reign of Rama V.
Today, we can still enjoy the splendor and beauty of Vimanmek Mansion by joining one of the many daily guided tours. Among the 31 rooms that are open to visitors, you'll find many pieces of Thai art from the period, including glassware, ceramics, silverware, and ivory. Keep in mind that, as a royal residence, you'll not be allowed to take any photos inside the building and must dress in a respectful manner according to Thai standards. This means no flip-flops, shorts, or skimpy tops.
For more information, please visit the official Vimanmek Mansion website.